so let me tell you all... one day, you wake up and everything is different!
you lose a person who you deserve to lose.
you tell your parents finally what has happened...
and it's all of a sudden reality,
and it kinda sucks.
the truth is,
he's an amazing man.
really.
more man than i'll ever be...
and i dont think anything will ever change that!
i messed up. and now he's moving on.
and he should.
please dont be sad for me...
im plenty sad for all of us.
this really, is a venting...
i might as well use the outlet that he introduced me to two years ago!
i wanted to stop hurting him, and the only thing that would do that,
was honesty.
at least i thought it was!
what a pointless post... an apology?
retarded.
so let me tell you all... one day, i wake up and i realize i have nothing... really.
i mean family. and work.
but what is that?
i have to rebuild friendships, relationships with people who barely know me now...
i need to find new support systems, again... just humbling myself and going back to those who were there before him.
i find that i cant even say his name...
it hurts.
i think he's hurting more.
and i think i hate myself for that!
so let me tell you all... saturday, im waking up and bringing my sister to the hospital to have her baby.
she's to be enduced...
it's a boy.
and he's not gonna know him...
and it kills me.
i hate that i think about this so much...
that i wear a smile...
but inside... even three months after...
im like this.
a complete mess.
so let me tell you all... you can't have your cake and eat it too.
he's too good for that.
how sad is teddy? please guys... tell me im sad.
tell me he deserved better...
tell me he should have yelled more...
tell me he should have broken my heart...
tell me i lost the one thing that made my life right...
but dont.
coz i already know.
so let me tell you all... all i can do is let time heal scars.
let him grow without me.
and let myself grow up without him.
notice: he is to grow, and i am to grow up.
if ur lucky enough to know him... please watch out for him.
he's a great guy, and he needs you guys!
and tell him not to speed...
and tell him to go to sleep early...
and tell him not to cry...
and tell him he should study.
so let me tell you all...
i'll be okay.
just not today.



courtesy of UPN and ANTM.
p.s. nik rules and nicole sucks!



(

OLD SKOOL STYLESCollapse

)




funny how it's only a few hours until the press party for my store(Toronto Eaton Centre H&M), and i am for some strange reason compelled to update my lj in which i have failed to update for the past couple of weeks. ha ha ha. yesterday i got a new haircut. i think that my stylist is the shit, and i love it. i dont think its vain to say that i love my hair is it? i mean, i cant take any credit for it whatsoever... i had absolutely NO part in the creation of it... so i guess its really just giving AJ(my stylist) his due gratitude.
my baby came with me to do errands yesterday and i realized how much shit this guy does for me. like really. its our only mutual day off and he still spent it with me doing the stupid things on my list. getting my hair cut, insoles for my shoes, organizing my outfit for press party, calling the staff to remind them about the info for today... i mean really, he IS A SAINT. and thass why i belong to him.
im wondering why im not more nervous about tonight. all the hard work of my department is pretty much unveiled tonight and i dont even have one knot in my stomach. which in a way is a blessing, but when i walk into the store and everything is set and the 1000+ members of the press come in, im sure i'll wanna run and cry. ha ha ha.
maybe i'll just sneak a few drinks from one of the three open bars and get SMASHED... lol... not. so wish me luck and enjoy the eye candy! isnt my lj soooo much better now that i can edit my pictures? lol.

HOLLA AT YO BOI.
i miss u guys.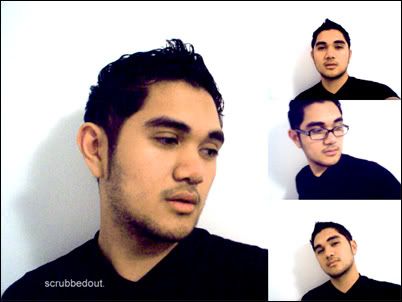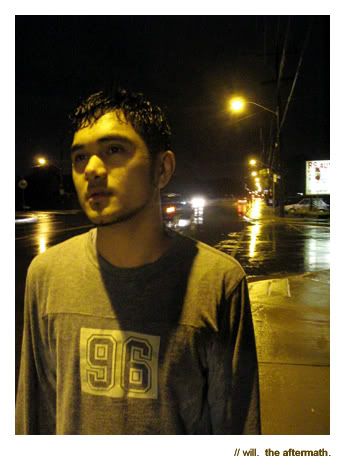 after about a year of hiatus, i journeyed into my past, and served at this years "Youth Encounter". there are so many ways i could describe the weekend, but it all ends up being one big contradiciton! i loved it, i didnt. i wanted to be there, i didnt. so random... so weird...

i was once lil mr. bld. and now it seems when im there im out of place... the one thing that kept me sane this weekend was knowing that the Lord had called me to service. i felt joy and happiness watching the youth embrace their new found relationship with God, yet at the same time there was so much B.S... crap that i had forgotten existed. so unBLD... so unGODLIKE... so... i dunno anymore.

maybe im just jaded, and i take things too personally. maybe im too hardcore and i expect too much of the youth... or maybe just maybe i want to see things go back to where the youth were praising God to PRAISE GOD! there is this innocence... i see it in the new youth who encountered the Lord this weekend... and i just wish that the other youth could almost use that as an example of where they should get back to... find the root of praise and worship. i know i did.

the weekend was at most times BEAUTIFULLY orchestrated... touching sharing, beautiful praise, fun activities, and a group of youth working together... how much more could be done to please the Lord? but then there were times where there was bickering, fighting, and juss silly actions. it wasnt even close to everyone... but i dont like having to sit there and watch someone doing something inappropriate... being afraid to tell them not to, just because i dont wanna come off as the BAD kuya, or the kill joy... or so many other bad words i've heard that i've been called.

so i guess for the most part im back. and im glad. my relationship with God has been put on the backburner for far too long... i've stayed away from the youth: my other family for far to long... but the question is, has the ministry changed so much that i will not be welcomed? or should i follow blindly relying on faith, because after all it is for the greater Glory of the Lord? im torn... its like being in a box... there's light... but i cant seem to get to it...




(

TRAPPEDCollapse

)




he really should've won... or at least medalled.



im getting tired of this bad judging crap...
that hamm guy has gotta give his medal back.
URGH.
what a farce...


its been kept pretty quiet until now...
but tonight, Sunday July 25th, 2004 i am in a show!
i am the second lead in a musical that is being held at The Markham Theatre for Performing Arts.
nervous.
insecure.
and afraid...
seem like pale words when trying to describe the discomfort im feeling right now.
YES, i am quite dramatic usually...
but i have this thing, where my biggest fear in life is to let people down.
unfortunately for me, it seems that its what i do best!
i havent sung in public for almost a year(big event that is),
and i havent acted for almost two...
what have i gotten myself into?
i let very few people know about the show as to save myself the embarassment of a flop...
but lastnight i called and made patrick call everyone we knew to try to get them to come...
my frame of mind switched from keeping it a secret to desperately needing support in the audience.
will i crack?
how many of my lines will i mess up?
will i remember my choreography?
PLEASE, LORD HELP ME!
why would they cast me knowing i would crack under pressure?
sometimes my faux confidence gets me into binds.
well kids...
off to sound check...
*sigh*

| | |
| --- | --- |
| LOL. | SAT. JUL&nbsp17, 2004 | 2.21 AM |

it was 20 years ago today that god let one of his angels get away!
he came in the form of a beautiful baby boy, to two proud parents.
now, two decades later he celebrates his fete.

i know baby that i promised i wouldnt, but for crying out loud i couldnt help it! there is no way that i would let today pass without truly expressing just how much yer life means... not only to me but to everyone you have ever come in contact with!

i looked in yer eyes today and smiled. i know you just left... but i miss you already! see, you have this certain power over me, and you can ask anyone... NO ONE HAS EVER HAD THAT KIND OF POWER OVER ME! i am blessed everyday by yer presence. i get to see ur wit, ur personality, ur morals, ur temper, ur happiness, ur kindness, ur selflessness, and ur talkative side. many of these things are shown to so few, that i am in awe that u chose me... coz God knows that over all others, i will always choose YOU!

so baby, happy twentieth... may you be blessed with 100 more years filled with as much success as you have had in the last 20... in my 21 years, you may very well be my biggest blessing! thank you for being my everything... for being the other half that makes me whole... and for showing me, that there is a such thing as a happy ending. i love you.



happy twentieth birthday baby!